---
Ice Cream Treats
Our story began in 2013 when our Managing Director Gerry Sheridan, established our luxury ice cream production facility right here, in the hills of County Cavan, Ireland.

Ten years on, as our business has grown and manufacturing output increased, our values have stayed exactly the same.

With over 30 years' experience in the ice cream industry, our passionate team work tirelessly to bring innovation to our customers and ensure quality and service is at the forefront of everything we do.
---
Aines Chocolates
brought to you by BiaWest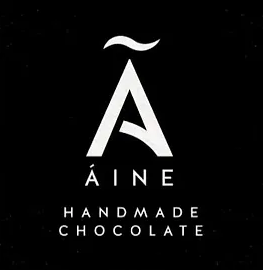 Initially setting up a chocolate manufacturing facility in Dublin in 1999, Ann always wanted to bring chocolate, jobs and prosperity back to the small but beautiful village of Stradone, Co. Cavan in Ireland. This dream came through in 2007, when on the back of signing up a number of key clients, Ann started to expand family business premise in Stradone. Today, the facility is coming to the end of its third transformation, expanding to increase capability.
---
Morans Mega Jam
Moran's Mega jam Ltd specialists in quality homemade Jams, Chutneys & Relishes was originally set up as Moran's Homestore in 2010 and changed to Moran's Megajam Ltd in 2012. Both Kieron and Claire trained in Catering at DIT Cathal Brugha Street and over the last two decades worked across Ireland in some of the country's best hotels and catering establishments.
Fresh homemade jams, chutneys & relishes.
Kieron developed the values and recipes that would later form the cornerstone of Moran's Megajam.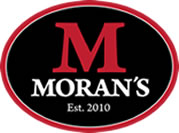 ---
Grahams Mustard
brought to you by BiaWest
Situated in the heart of the Boyne Valley, we aim to bring you the finest condiments. My mother Geraldine and I aim to bring you these traditional condiments in their purest form. From our humble beginnings of our robust authentic Wholegrain, our award winning Dijon Mustard and Horseradish Sauce, and most recently our Steak Mustard and Kasundi Chutney
---
Janet's Just Delicious
brought to you by BiaWest
At the foot of the Wicklow mountains in Ireland, Janet's Just Delicious produces a range of wonderful handmade foods using 100% natural ingredients. We never compromise on quality and our ingredients are locally sourced by season. Our food products are gluten free, suitable for vegetarians, low in fat and are full on flavour and goodness!
---
Cultured Food Company
brought to you by BiaWest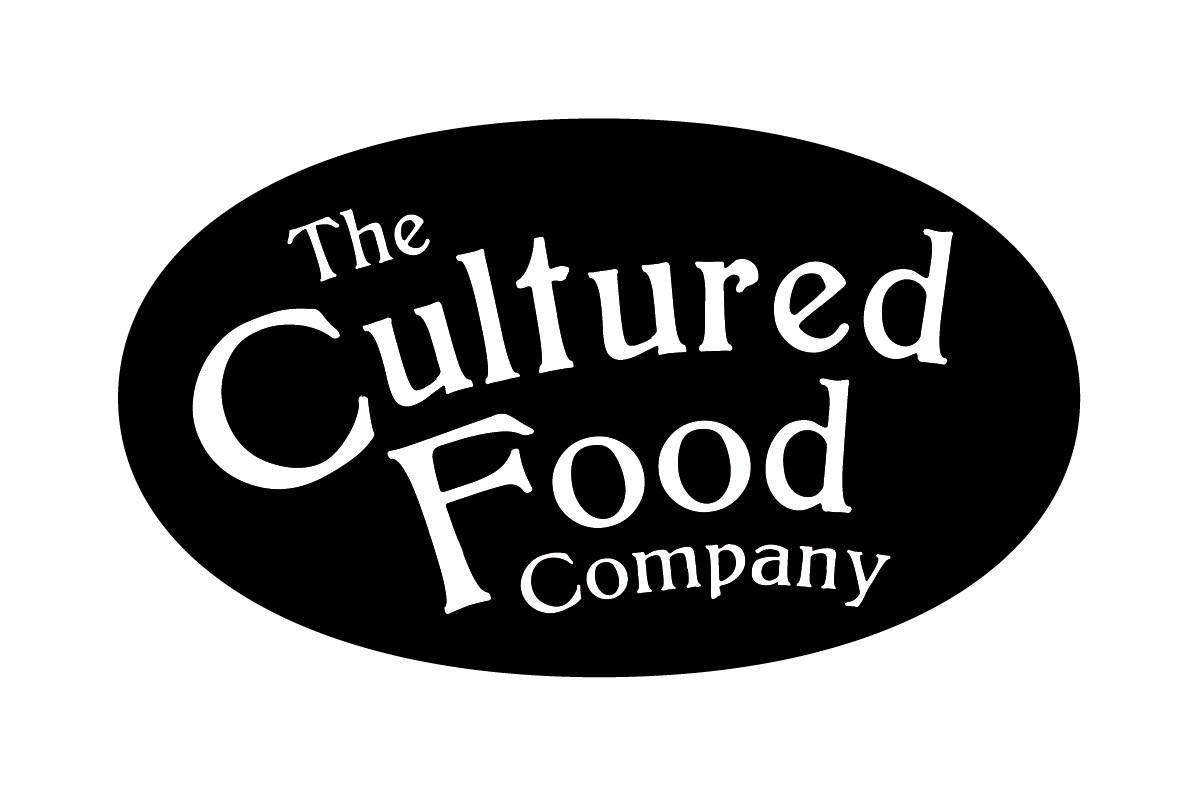 As a mother I wanted to nourish my growing children with the best foods possible. I began studying nutrition and once qualified as a nutritional therapist, left college with a passion for using real food as a medicine… the foods our ancestors ate. And so began my love affair with fermented foods.
---
The Shed Distillery
This Winter Solstice, Sunday 21st December 2014, the tiny rural village of Drumshanbo in Co, Leitrim will witness the birth of a rustic new handcraft distillery - The Shed - by PJ Rigney.
The Winter Solstice launch will celebrate Connacht's first distillation in over 101 years, when the first cask will be sealed at 12.23pm, the time of the solar transit.
'The Shed' marks a return to traditional distillation using medieval copper stills and is the first multi-purpose distillery of its kind in Ireland.
The brainchild of Patrick J Rigney, the man behind the tremendous Boru vodka and Sheridans liqueur success stories, 'The Shed' distillery is full of his experiments and recipes for Herbaceous Gins, Potato Vodkas and new liqueurs, including a distinctive Blackforest Gateau liqueur called "My Three Graces", which will be launched early next year.
---
Mallow Mia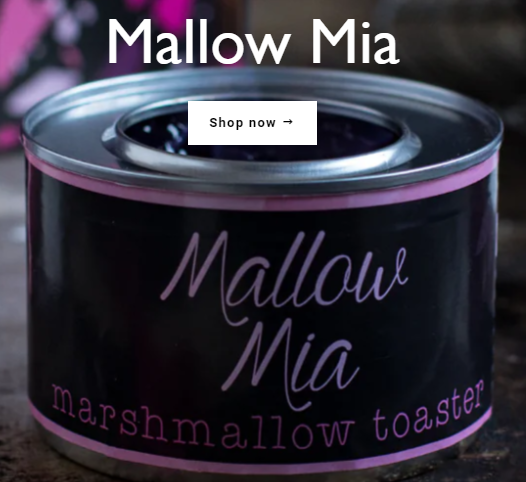 I specialise in making gourmet marshmallows & rocky roads.

If you've never tasted fresh handmade marshmallows you're in for a treat! I get great feedback on their authentic natural flavour & extra light texture.

I'm a food scientist with a love of food, flavours and testing new recipes. After years living & working abroad, I returned to Ireland. It was the perfect chance to start my own business and be Willy Wonka-tastic in Donegal.
---
Feighreys Farm
brought to you by BiaWest
Feighery's Farm is situated in the heart of Ireland in Co. Offaly. Since 1957 Billy Feighery has been farming tillage and in the latter 25 years vegetables alongside his two sons Alan and William who have helped him grow and expand the family business.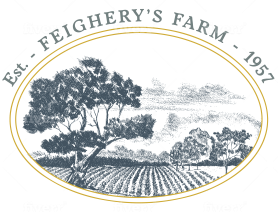 ---
Lough Rynn Beekeepers
Located near the shores of beautiful Lough Rynn. Lough Rynn Beekeepers work with our native Irish bees in a renewable and sustainable way.
---
Reilly Woodturning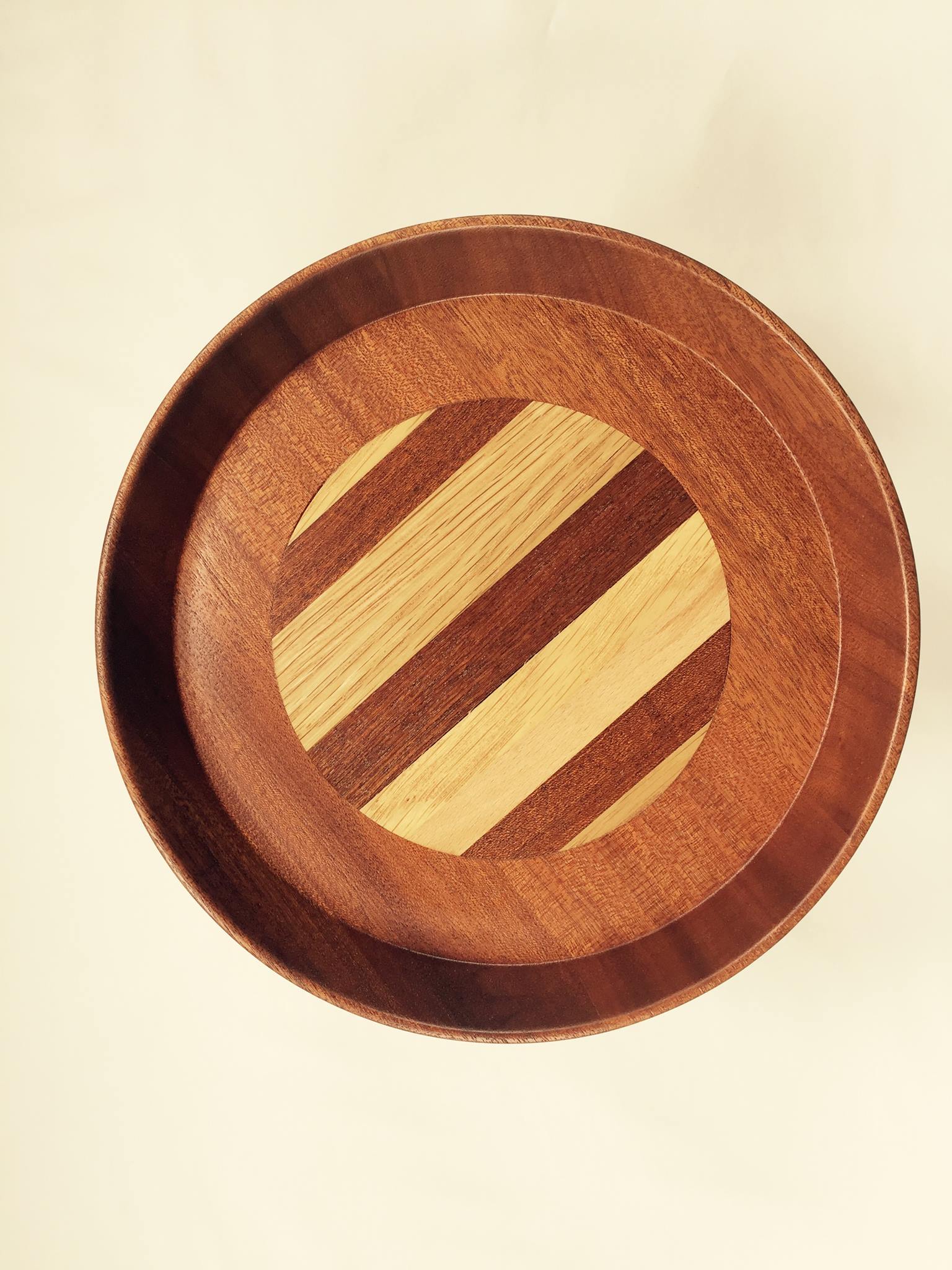 ---
Niks Tea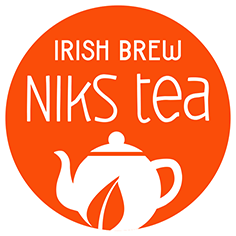 In June 2012 Niks Tea launched a new range of top blends which are now available in Health Stores, General Grocery Stores including Tescos & Supervalue, Cafe's throughout the country such as Fallon & Byrne, The Happy Pear and many more.

The Range Includes: Rooibos, Green & Black Teas and Chamomile Blossoms, peppermint leaves & a Sleepwell Herbal i
with valarian root renowned for its seditive properties.
---
Mary Ellen Meadows
Based outside Bailieborough in Co. Cavan. We currently produce a range of delicious, artisan, home made, foraged, wild herb, fruit and flower Cordials including Elderflower, Stinging Nettle, Cavan Cordial Hawthorn Flower, Gorse, Willowherb to name but a few, which are enjoyed diluted in still or sparkling water, or in a cocktail. We are adding new varieties and products to our range depending on the season.

There is no cultivation involved in the production of our ingredients as Mother Nature provides all our ingredients which are foraged in the meadow at our back door or over the road in the Loughanlea Mountain.We pride ourselves on the fact that we use nearly no electricity in the production of our products.All our products need is time to become as delicious as possible for you to enjoy.We buy our bottles, caps, labels all in Ireland as supporting our Irish economy is also important to us.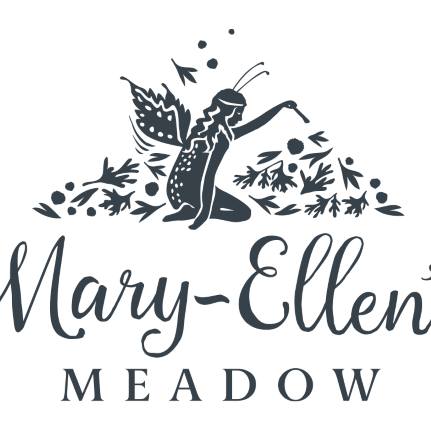 ---
Builin Blasta
brought to you by BiaWest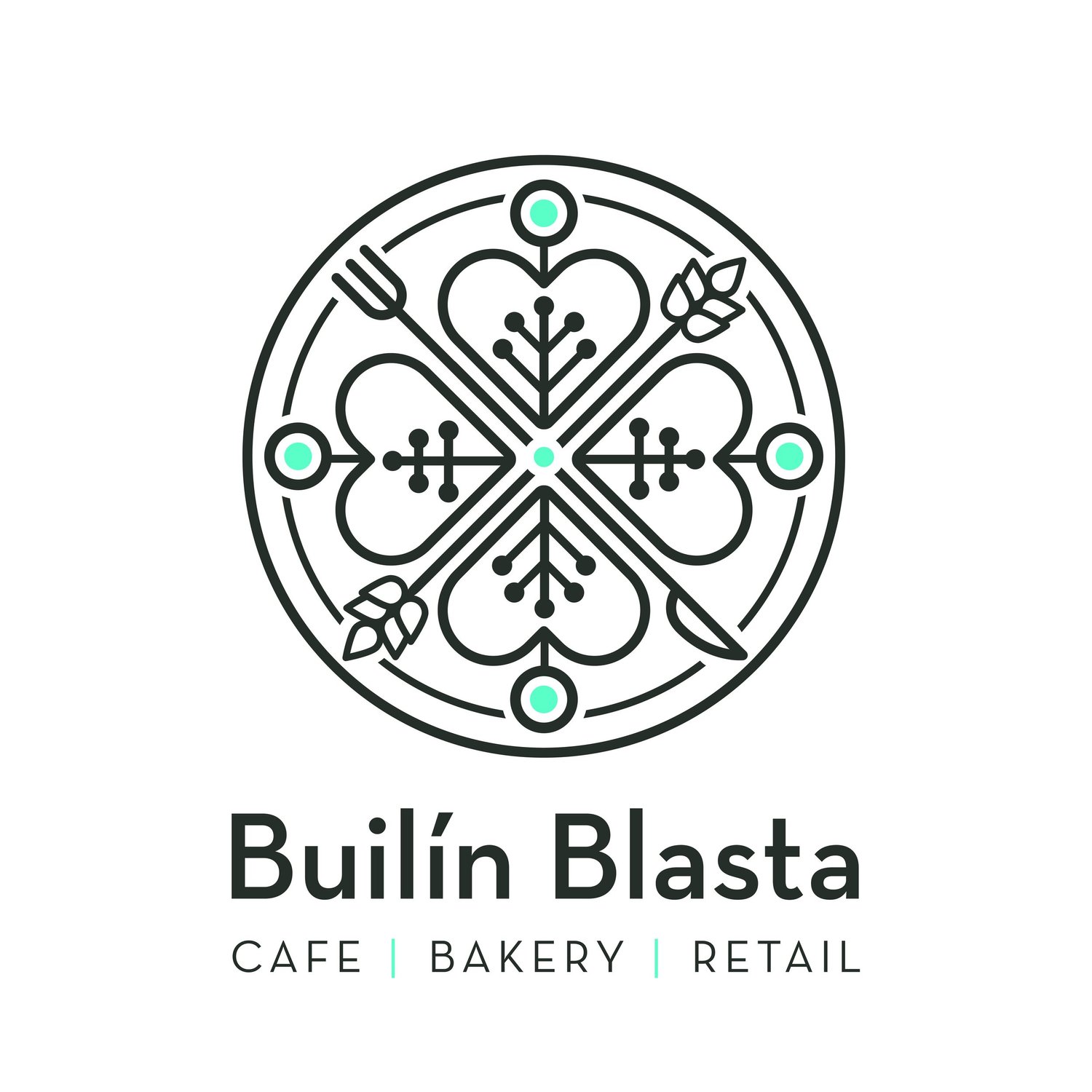 Builín Blasta is an Irish language Cafe in the heart of Galway's Gaeltacht serving the highest quality breads, pastries, sandwiches, hot food and barista coffee. Our seaside Cafe, Bakery & Wine Bar is set in the heart of Ceardlann Craft Village in front of Spiddal beach- a short scenic drive from Galway City. The perfect destination cafe!
---
Black Castle Drinks
brought to you by BiaWest
SPARKLING, NON-ALCOHOLIC DRINKS CREATED JUST FOR ADULTS, HANDMADE IN IRELAND
---
Barry John Sausages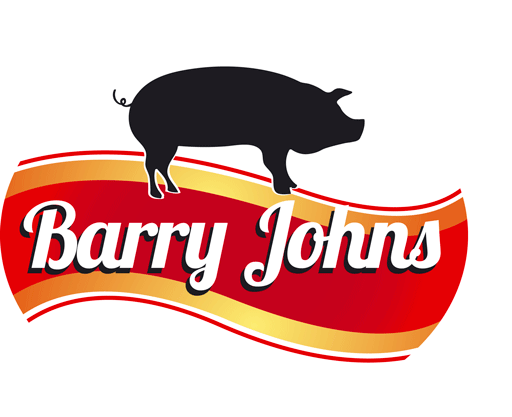 Barry John Sausages is a family run gourmet sausage manufacturing business from Cavan. Barry Crowe a 2nd generation artisan butcher has been creating these quality sausages since the age of 13. He started making sausages in his father's artisan butcher shop but due to demand he now produces them in his purpose-built factory which he opened in 2013. Barry's secret to these scrumptious gourmet sausages originates from his unique "spice recipe" he crafted from an early age. This is the award-winning traditional pork-based recipe he uses when creating all of the imaginative quirky flavours that Barry John Sausages are renowned for.
---
Coole Swan
Ten years ago, we set out to make the world's most delicious tasting cream liqueur. The finest single Malt Irish whiskey was selected and blended with real white Belgian chocolate and fresh, natural dairy cream to create an experience that was both smooth and original. Coole Swan has won countless awards since it broke onto the market. It's been such an incredible journey that sometimes it's hard to remember where it all began.

---
OrlDen Products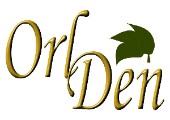 OrlDen was established in 2010 to blend plant oils and extracts in a range of natural skincare products for human and animal use. There are no parabens, SLS, silicones, p.e.gs, amines, lanolin, artificial fragrance or other synthetic chemicals in our products.

We utilise natural ingredients, rich in Omega 3, 6, 9, minerals and vitamins to nourish the skin, rich moisturising oils, some with anti inflammatory, anti bacterial, and anti microbial action to soothe, relieve and heal dry skin conditions
---
K & Q Snacks
K & Q Snacks LTD is a wholesale confectionery and snack company, we sell a wide range of Mediterranean delights. Our products include top quality Turkish delight and Fudge in many different flavours, Savory and Sweet nuts, a large range of sweets, Jellies and Liquorice cables, we specialize in Baklava(a pastry style cake made with many different type of nuts and honey)
---
Daisy Cottage Farm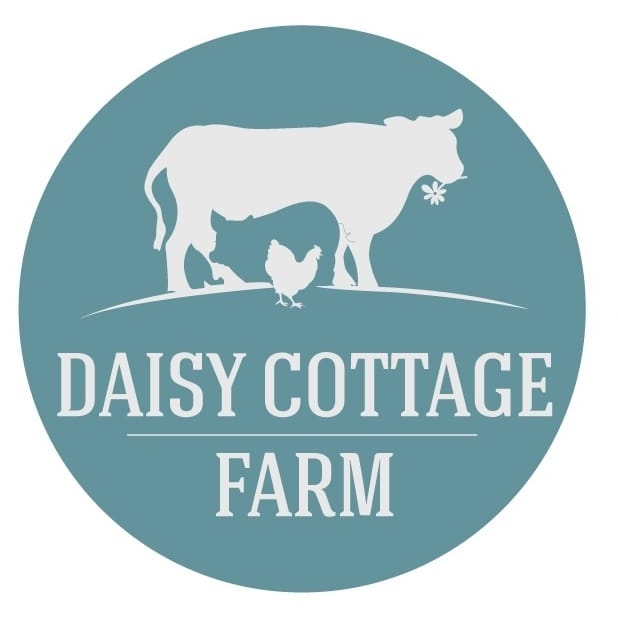 Daisy Cottage Farm is a small family run artisan bakery nestled in the Wicklow mountains.
---
La Paysan Pate
brought to you by BiaWest
We like slow food & authentic living that considers the planet first. We want to share our skills, traditions & the quality that comes from superb Irish produce merged with generations of French expertise.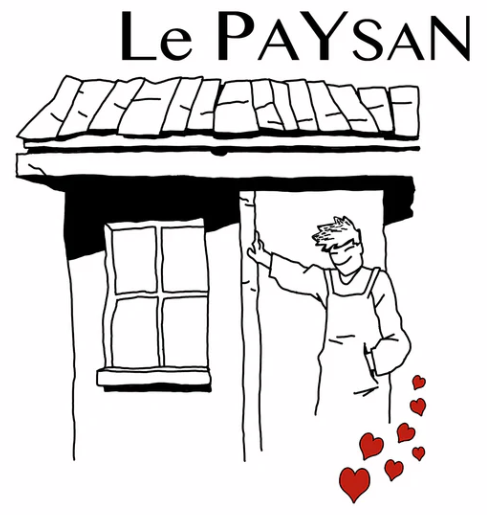 ---
Mr. Muffin Man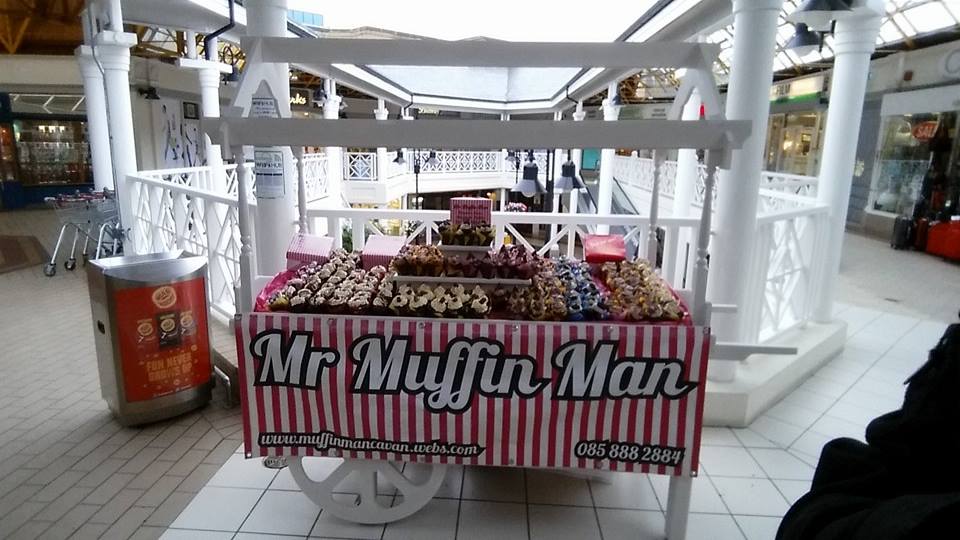 Belturbet, Cavan, Ireland
Our products: Black Cherry - Black cherry & chocolate muffin Chocoholics Coole Swan - Irish Cream Liquor muffin made with Coole Swan Chocolicious - Triple Chocolate Chip muffin Devilishly Double - Double Chocolate Chip muffin Fudgie - Chocolate muffin with fudge and icing Malteser Madness- Chocolate muffin with a malteser topping Mint Chocolate muffin - A chocolate muffin with a mint topping Orange chocolate muffin Oreomazing - Chocolate muffin with an Oreo topping. Rocky Road - A Chocolate, marshmallow & nut topping on a chocolate muffin Rolo - A Rolo topping on a chocolate muffin, what's not to love? Red Velvet Muffin - The light and fluffy red velvet cake as a muffins'moreuffins! The '99' Muffin - Chocolate muffin with a flake and vanilla buttercream icing, Toblerone - Chocolate muffin with a Toblerone topping, Biscuit cake in various flavours: Chocolate, Irish cream liquor, rum & raisin, orange.
---
Delicious Bakery
brought to you by BiaWest
Today, our artisan bakers in our own bakery in Cork, Ireland, create the highest quality cakes and breads, by hand, every day. We take great pride in our freshly made, hand crafted, gluten free cakes & breads made with 'real' ingredients that are locally sourced when possible.

---
King of Keifer
brought to you by BiaWest

King of Kefir is Ireland's and Europe's first dedicated water kefir brewery using traditional water kefir grains since 2014
---
Fitzpatricks KetchUp
A Ketchup range made with real food ingredients and inspired by my Mothers delicious home cooked meals.
A wholesome alternative to conventional ketchup, made with real food ingredients, flavoured with Poitin and inspired by my Mother's delicious home cooked meals.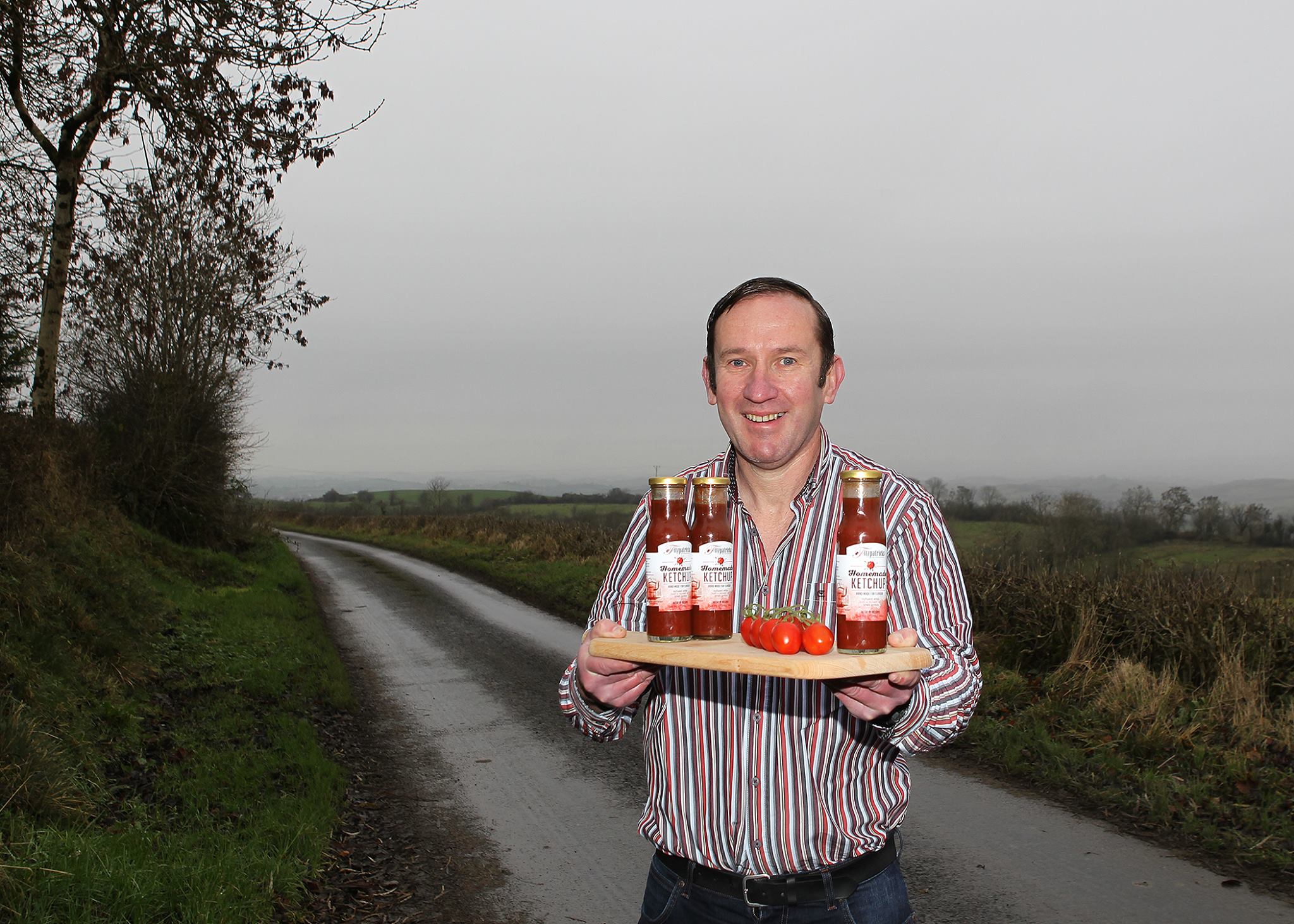 ---
Nutshed Butters
brought to you by BiaWest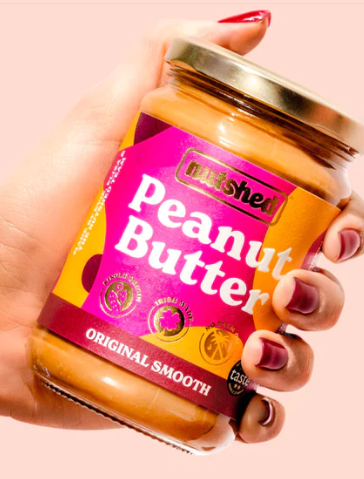 Sisters, makers, food lovers and founders of Nutshed.

We make creamy, dreamy peanut butters to plant-powered perfection, but our food story starts when we were kids. Our folks run a specialty food shop, so we grew up around a kitchen table of visitors, meeting Ireland's best fruit farmers and veg growers down through the years. Working with food always seemed inevitable.